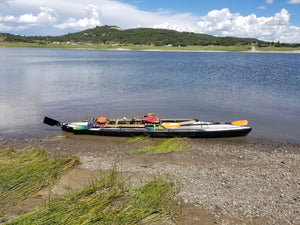 Mark II Stretch Classic
Long Haul Folding Kayaks
Regular price $5,438.00 Sale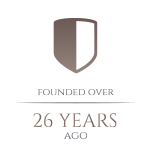 The Mark II Stretch Classic is our longest double kayak at 17' 5". The Stretch was designed with 5" of additional rear cockpit room to accommodate larger paddlers. Its capabilities make it perfect for day paddling as well as long expedition trips. The Mark II is extremely stable and can handle a maximum weight capacity of 800 lbs.  
The Mark II Stretch Classic can be easily transformed into a solo kayak. It's well suited for stronger solo paddlers going on longer trips who can use the extra cargo space to carry more gear.  
Every boat is made of hand-selected Ash hardwood and Birch laminate frame; black CSM rubber hull material (50oz./sq.yd.); acrylic deck material by SeaMark™ and stainless steel fittings. 
Mark II Stretch Classic Boat Packages Include:
Mark II Stretch Classic Kayak
Spraycover
Comfort Seats
Set of 3 Standard Packing Bags
Longren Packing Sleeve
Complete Rudder Assembly with Standard Blade
12 Deck D-Rings
Bow & Stern Grab Handles
Front Foot Brace
Deck Color of Your Choice: Blue, Red, Forest Green, Smoke Gray, Black and Cadet Gray 
Upgrade Options: Click Below to View and Add to Your Cart
Model is shown with one oval hatch upgrade. Check out our accessories page for sail rigs and lots of other great equipment.
---